Locke Innovative Leaders
Investing in Courageous Leaders
The Locke Innovative Leader Award lifts up the work of spiritual entrepreneurs who envision new ways to serve their mission field and inspire others to join them in growing the impact of the church and nourishing their communities.
This award is named in honor of former Wesleyan Impact Partners President Tom Locke who was committed to investing in bold leaders who advance the church and create flourishing communities that change the world.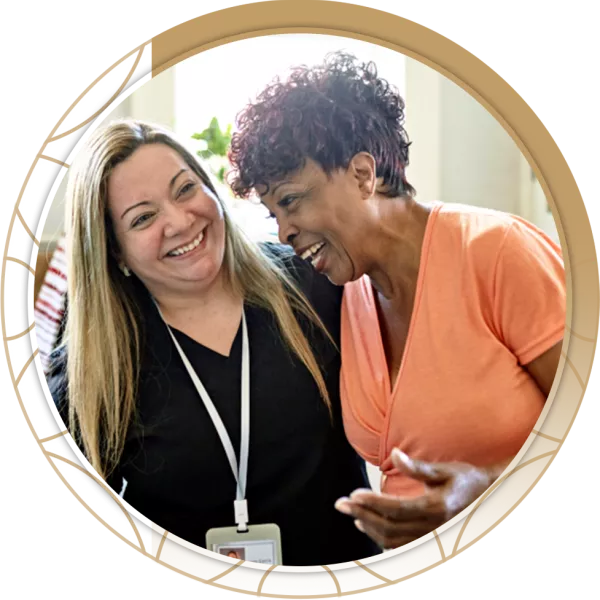 "A-MAZ-ING work to all of the awardees!!! Your stories are inspiring and invites us all to do more!!!"
Crystal James
All the tears over here!! Congratulations again Rev. Alisha! What a beautiful work! Coming from a single-parent household I know your work will be a game changer for Moms and generations to come! Much much love! Thank you!"
Dr. Kit Evans-Ford
"Congratulations Michael! So excited for all that you doing in Galveston for the homeless!"
Craig Townsend
"These are the stories that need to be the headlines on the New York Times!"
T. Darwin
"Tyler has always been about the community life -- so glad to witness this!"
Alisha Gordon
"I am a congregant of Pastor Williams' Church so very proud and appreciative of his impact on the needy in our community and beyond."
Hon. M.P.W.
"What a great group of honorees."
John Esquivel
Inspiring Qualities
RAISING THE CHURCH TO MEET THE CHALLENGES OF OUR WORLD
Locke Innovative Leader Award recipients serve people and their communities with innovative approaches that heighten the church's impact in the world. Each leader embodies inspiring qualities:

Proven themselves in the innovation space and demonstrated great potential for the future

Positively impact the Wesleyan ecosystem
Live out a deep spiritual faith and work at the intersection of faith and individual and communal transformation
Invest in people, populations and communities not currently effectively reached or well-resourced
Committed to life-long learning with a willingness to experiment, fail, reflect, learn, and try again
Courageous Spiritual Entrepreneurs
Meet the 2023 Honorees
Meet the 2021 Honorees
Hip-Hop Infused Transformative Justice
Emmanuel Andre
Emmanuel Andre founded both the Northside Transformative Law Center and Circles and Ciphers, a transformative justice organization led by and for young people impacted by violence. It respects the wisdom of all people and is driven by imagination expressed in the arts.

Healing the Healers
Rev. Jennifer Bailey
Jennifer Bailey is founder and Executive Director of Faith Matters Network, catalyzing change by equipping community organizers, faith leaders, and activists with resources that nourish and sustain them spiritually. She also co-founded The People's Supper, an organization that fosters lasting change by building trust through sharing meals together.

God is in the Common Good
Rev. Leroy Barber
Leroy Barber founded the Voice Project to gather leaders of color from across many different fields for conversations about their challenges and triumphs in the communities they serve. His initiative expresses his deeply held belief that we all have a duty to serve God by nurturing the common good.

Gifts and Talents in Every Neighborhood
Deamon Harges
De'Amon Harges, a "roving listener," uses an Asset-Based Community Development (ABCD) approach to build neighborhoods by finding God in the great wealth of gifts and talents in that neighborhood. His non-profit, The Learning Tree, influences government, nonprofits and other organizations to improve the lives people and the community.

Bold Witness for Spiritual and Community Renewal
Rev. Dr. Matt Russell
Matt Russell is co-founder and co-managing Director of Project Curate, which works with religious, academic and community organizations by curating and bringing together different voices and traditions to realize a radical vision of a more just and equitable world. He is also Co-Founder and Executive Director of Iconoclast Artists, a program that empowers young artists throughout the community.