Planned Giving
Giving Plans Maximize Philanthropic Legacies
The most significant intergenerational wealth transfer in history is currently underway, creating an unprecedented opportunity for charitable giving.
Wesleyan Impact Partners' planned giving team works closely with churches and individuals to craft charitable giving plans that maximize their philanthropic legacies.
Among the most powerful vehicles we offer are donor-advised funds that provide immediate tax savings and allow donors to recommend how funds are used, trusts that generate annual income for individuals and their families, and permanent endowments.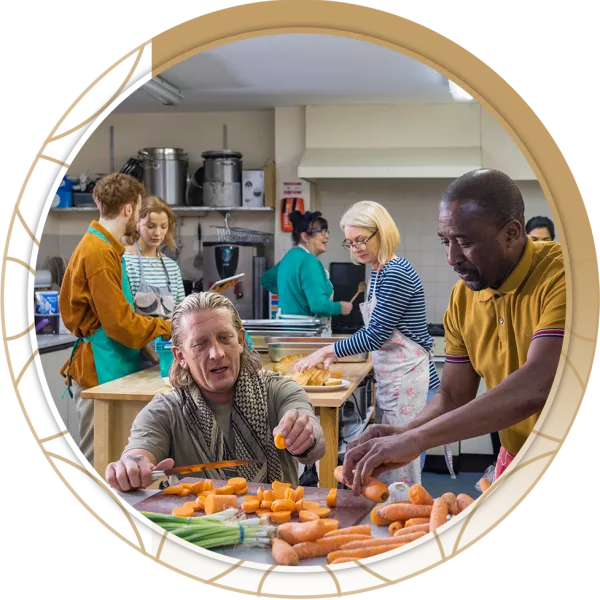 Donor-Advised Funds
A donor-advised fund can provide immediate tax benefits while making charitable giving more accessible in future years.
Donors establish and name a fund at Wesleyan Impact Partners and make an initial contribution to the fund of cash or appreciated assets such as stocks or mutual funds valued at $10,000 or more and receive an immediate income tax deduction.
Once established, you can suggest that your favorite charities, such as your church, receive grants from your fund. Grant amounts can be relatively modest or more significant for projects such as contributing to a capital campaign or new building. You can also suggest which charities will receive any remaining assets in the fund in the distribution of your estate.
CHARITABLE TRUSTS
Charitable Trusts provide a way for you to use your assets to make a charitable gift. They provide tax benefits and allow you to provide for your family or other heirs. Charitable Trusts available through Wesleyan Impact Partners include:
Charitable Remainder Trust
A charitable remainder trust (CRT) can help you and your favored charities. The CRT will provide a stream of income to you, or someone of your choosing, and the remainder is distributed to charity. The CRT is highly flexible, allowing you to easily make gifts of assets.
Charitable Lead Trust
A Charitable Lead Trust allows you to make a substantial charitable gift through annual payments to charity for a specified period of time. At the end of the term, the remaining property is distributed to non-charitable beneficiaries.
Endowments

Wesleyan Impact Partners works with churches and individuals to establish endowments that help secure a healthy financial future for church missions and giving legacy.
An endowment is an opportunity to express values and a vision for the future in the form of a permanent charitable plan. It provides a financial vehicle to receive gifts and assets from those who wish to contribute to a church or its mission.
For more information please contact Justin Gould, Chief Philanthropy Officer
Phone: 512-583-1944 Email: JGould@tmf-fdn.org